Home
Written by

ik1hge

Category: Notizie
 Questa è una di quelle tabelle che inizio a compilare in uno di quei rari giorni in cui la buona volontà abbonda, e che mi ripropongo di aggiornare di tanto in tanto. Speriamo di tenere fede a questo impegno...
This is one of those tables that I start filling in in one of those infrequent days when the good will is plentiful, and that I wish to update from time to time. I hope to fullfil my commitment...
Written by

ik1hge

Category: News
To state it simple, more or less we have understood that the propagation on amateur radio bands, especially those in the HF range, depends on the quantity of sun spots (Sn, Sunspots number): more the sunspots (higher Sn) means better propagation of electromagnetic waves and higher maximum usable frequency (MUF). The wise Old Men tell us that this sunspots number or, better, its daily and monthly mean, in the long term has a cyclic trend, that is it reaches a peak in a relatively short time, and then it has a long decay, which lasts several years, with a low sunspots number resulting in mediocre propagation.  Such a trend, is recurring roughly every eleven years as we observe in the following chart showing the monthly mean susnspots number in the latest five cycles.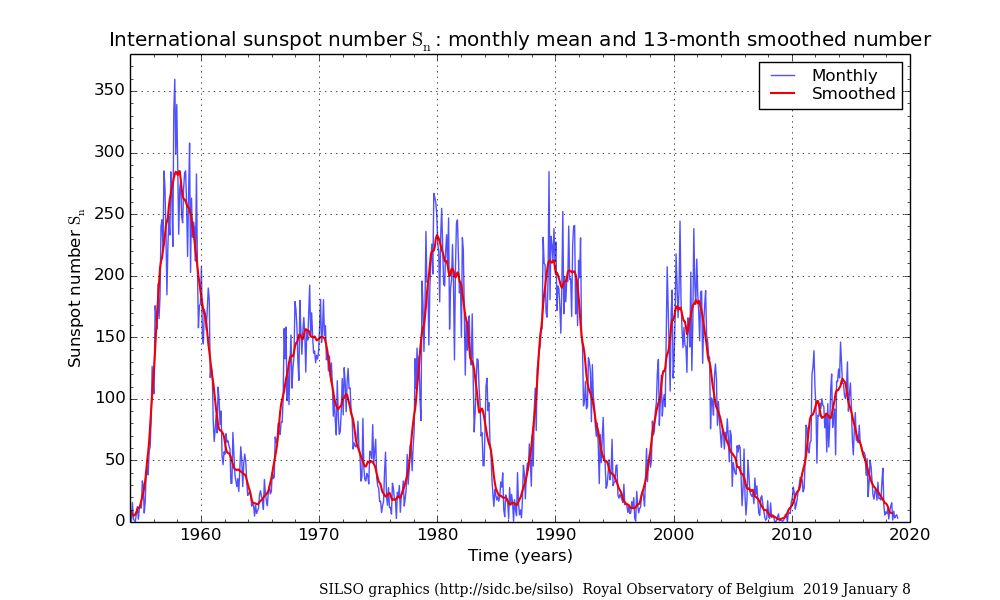 Poor us, we are now living the long low sunspots tail of the 24th solar cycle - few sunspots, low propagation… 
What we all wonder is: when the sunspots number is going to grow again? In other words: When is the new solar cycle going to begin? And, even more interesting: When is the propagation going to improve so that we could finally have DXing from our normal QTHs, with affordable power and antennas? To answer those questions, we get some help from the predictions published by prestigious research institutes.
Here following, I report two graphs, made available by the Royal Observatory of Belgium - Brussels - that show: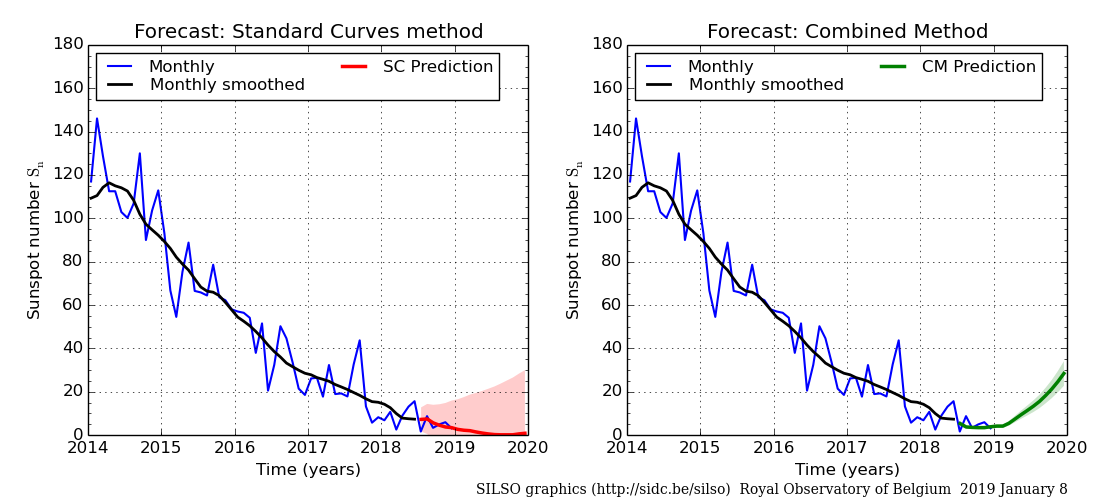 Above: predictions dated 2019 January 8; below predictions udatrd monthly. Credit: SILSO data/image, Royal Observatory of Belgium, Brussels.
Written by

ik1hge

Category: News
With great sadness I am reporting that, after a long fight against illness, on December 30th, 2018  Steve, G3TXQ passed away. Steve was, and still is a very popular radio amateur all over the world for various reasons. Here, I want to remind all of us his dramatic inprovement of hex beam antenna and his hard work about baluns.
His death is a tremendous loss to the world wide amateur radio community.
I offer my condolences to Steve's family.
Here following, the announcement appeared on Steve and his wife's website:
Written by

ik1hge

Category: Non categorizzato
Broken connector and damaged mic chord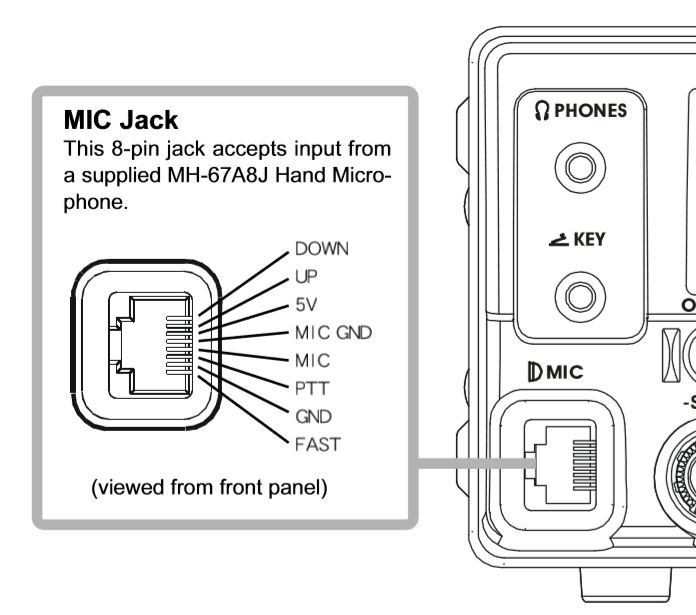 | | |
| --- | --- |
| Wire color | Function |
| Black | FAST |
| White | GND |
| Red | PTT |
| Yellow | MIC |
| Copper | MIC GND |
| Blue | 5V |
| Not connected | Up |
| Not connected | Down |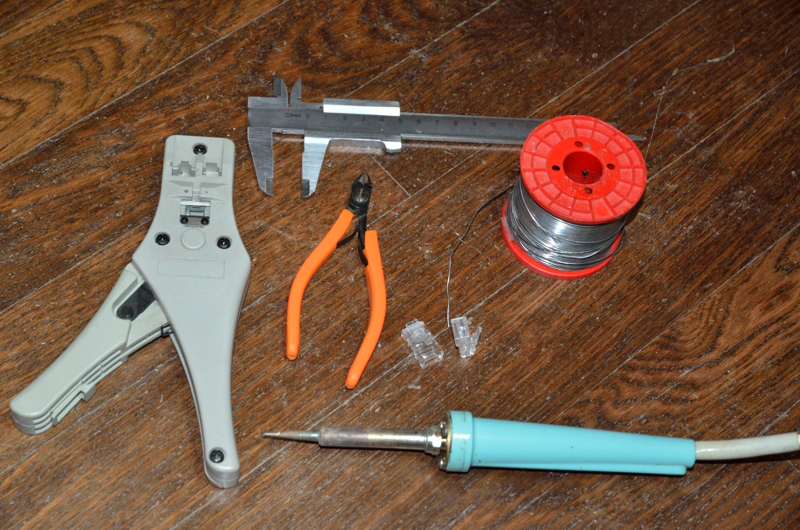 Needed tools:
Crimper for RJ45 modular connectors (very cheap in a DIY shop)
RJ45 connectors (I bought ten pieces for 90 Euro-cents in a DIY shop)
Cutter
A caliper or whatever you have to measure a length of 15 mm
Soldering iron
Soldering wire
Five minutes of time 
Remove the thick black sheeve for a length of 15 mm. Twist the bare copper wire to make it a little stiffer. You might want to add a very little drop of solder to its tip. Not too much because, if the wire becomes too hard, it won't be crimped. If you removed the connector hood from the cable, put it back where it was.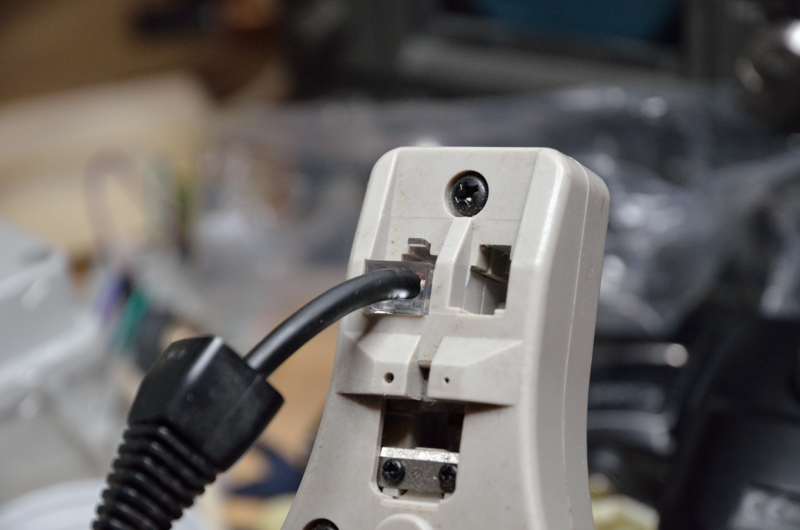 Insert the wires end into the receptacles of the RJ45 modular connector in the right order. Push them in so that their ends go all the way down, against the wall at the bottom of the connector. Insert the RJ45 connector into the crimper with the due care not to pull any of the wires off. Tighten the handles of the crimper… Release… That's it. Now plug the connector in, and test the microphone with your transceiver. If everything is ok, unplug, slide the hood along the cable so that the connector fits it precisely.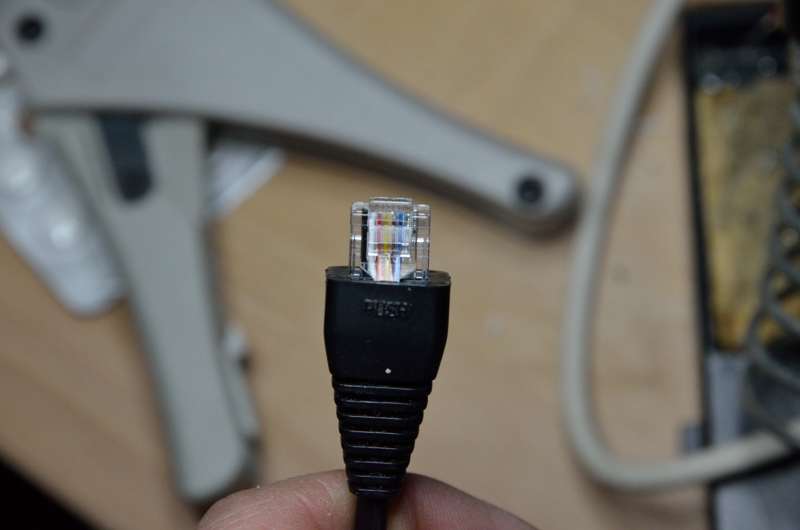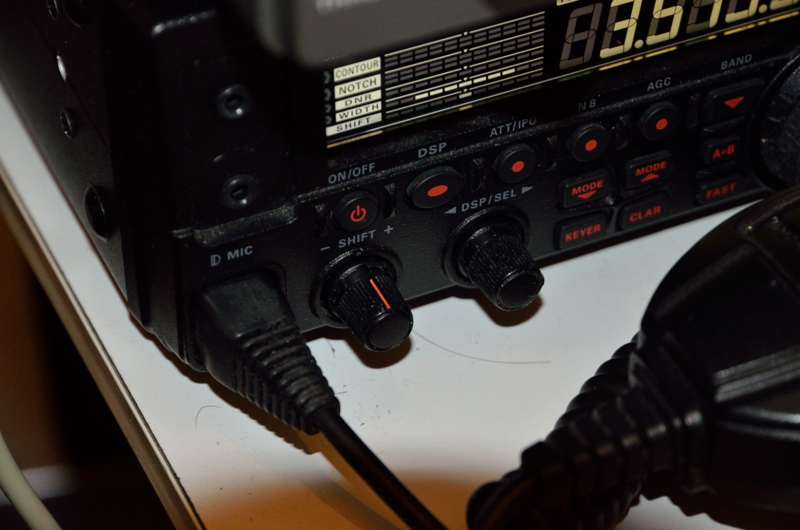 Done!
Enjoy amateur radio!
Source: ik1hge.com
For reproduction of text and images, cite ik1hge.com and provide backlink to this website.
Written by

ik1hge

Category: News
There we were. October 2009, operators in the radio shack Direzione Comando e Controllo, Guardia di Finanza.  Coppito (AQ). Greetings to my friends from Friuli Venezia Giulia (ARI Udine and Monfalcone, if I remember well) and to my friends from Piedmont, ARI Turin.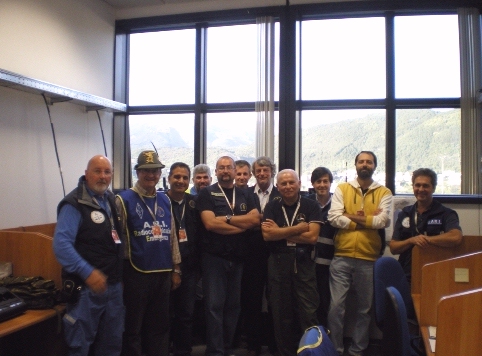 Written by

ik1hge

Category: News
At best of my knowledge, starting on November 3rd, 2018, italian radio amateurs will be allowed to transmit on 60m band with maximum 15 W e.i.r.p., from 5351.5 kHz to 5366.5 kHz. Contacts made before November 3rd, 2018 should be neither legal nor recognizable as DXCC credits, records, awards, etc.
Italy is on 5 MHz band too!
Visitors since 8/14/2018
---
2019-05-19