Home
Written by

ik1hge

Category: Moldova ER/IK1HGE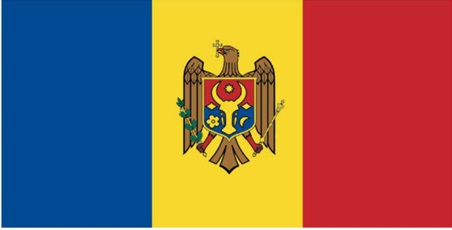 I'm going to be active as ER/IK1HGE from Republic of Moldova in August 2019 (not yet ssure about dates), on all HF amateur radio bands from 80 m to 10 m, CW and SSB with 100 W, a G5RV antenna and/or dipoles homebrewed on the field in case of need.
QSL via IK1HGE, via bureau  or direct to my italian address. Keep in mind that I can send out the QSLs via bureau only once a year, normally in October.
Be informed also that, starting this year, I'm no more immediately sending out all the QSL cards upon my return home, as I did in the past years, rather I'll just reply to your QSLs. Furthermore, I will not send back the contributions for the postage, but will use them to buy the post stamps, as well as SASEs (from Italy) and SAEs. Actually, it never happened that an italian thought to send a self stamped envelope to me, and never happened that a german thought not to send me a new IRC or 2 USDs (that I have just sent back, up to now). It must just be casuality...
IF the SASE is missing or the postage contribution is not enough to buy the post stamp, I just reply via bureau.
Since I have no PC in Moldova, my station logbook is made of paper. So, only if I have time to copy it into an electronic format, I also upload the QSOs to ClubLog, else I won't.
No LotW, no eqsl, no OQRS, no whatever other form of either real or virtual QSL service.
I plan to be active during the YO DX HF contest, presumibly sop CW. Look for me and spot my frequency, please!
Stay tuned for possible further news...
Roberto
Written by

ik1hge

Category: Notizie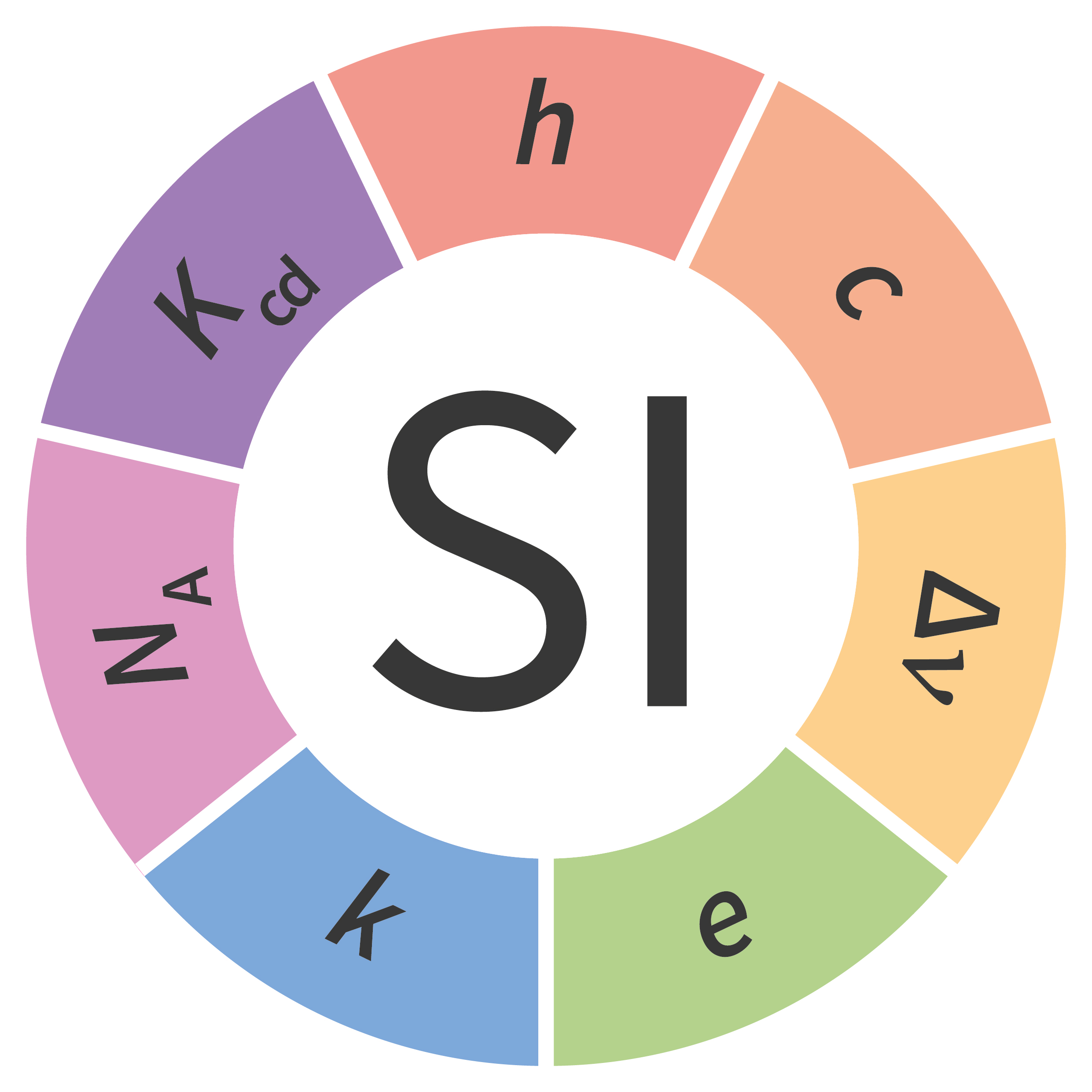 Da oggi, le unità di misura elettriche di differenza di potenziale, il volt, e di resistenza elettrica, l'ohm, sono diventate più piccole! Significa che per esprimere la stessa grandezza sarà necessario un numero più grande...
Perché il volt e l'ohm sono dimagriti?
Oggi, 20 maggio 2019, è il World Metrology Day, la Giornata Mondiale della Metrologia, cioè della scienza della misurazione. Proprio la data di oggi è stata scelta per l'entrata in vigore delle definizioni del nuovo SI, il Sistema Internazionale delle unità di misura. Il cambiamento epocale consiste nel non aver definito le nuove unità di misura basandole su degli esperimenti o delle tecniche riproducibili in laboratori specializzati, e nemmeno su dei campioni di misura materiali (come succedeva fino a ieri per il kilogrammo, il cui campione veniva conservato presso l'Ufficio Internazionale di Pesi e Misure in Francia); quelle che si sono definite, invece, sono sette costanti della fisica: la frequenza di radiazione della transizione iperfine del cesio 133 (va be', questa è un po' difficile da capire ma si chiama così), la velocità della luce, la costante di Planck, la carica elementare, la costante di Avogadro, la costante di Boltzmann, l'efficienza luminosa. Da queste costanti gli scienziati ricaveranno le unità di misura nel miglior modo possibile nel momento in cui eseguiranno l'esperimento. In questo modo, viene un po' a cadere la distinzione tra unità di misura e quelle derivate. In altre parole, qualsiasi unità di misura che venga realizzata a partire dalle costanti fondamentali potrebbe essere chiamata "unità di base", tuttavia la distinzione tra unità di base e derivate rimane per motivi di uniformità con il passato (potremmo anche dire, per tradizione…)
 Quindi le unità di base del Sistema Internazionale sono ancora:
Read more: World Metrology Day 2019 - Entra in vigore il nuovo Sistema Internazionale
Written by

ik1hge

Category: News
To state it simple, more or less we have understood that the propagation on amateur radio bands, especially those in the HF range, depends on the quantity of sun spots (Sn, Sunspots number): more the sunspots (higher Sn) means better propagation of electromagnetic waves and higher maximum usable frequency (MUF). The wise Old Men tell us that this sunspots number or, better, its daily and monthly mean, in the long term has a cyclic trend, that is it reaches a peak in a relatively short time, and then it has a long decay, which lasts several years, with a low sunspots number resulting in mediocre propagation.  Such a trend, is recurring roughly every eleven years as we observe in the following chart showing the monthly mean susnspots number in the latest five cycles.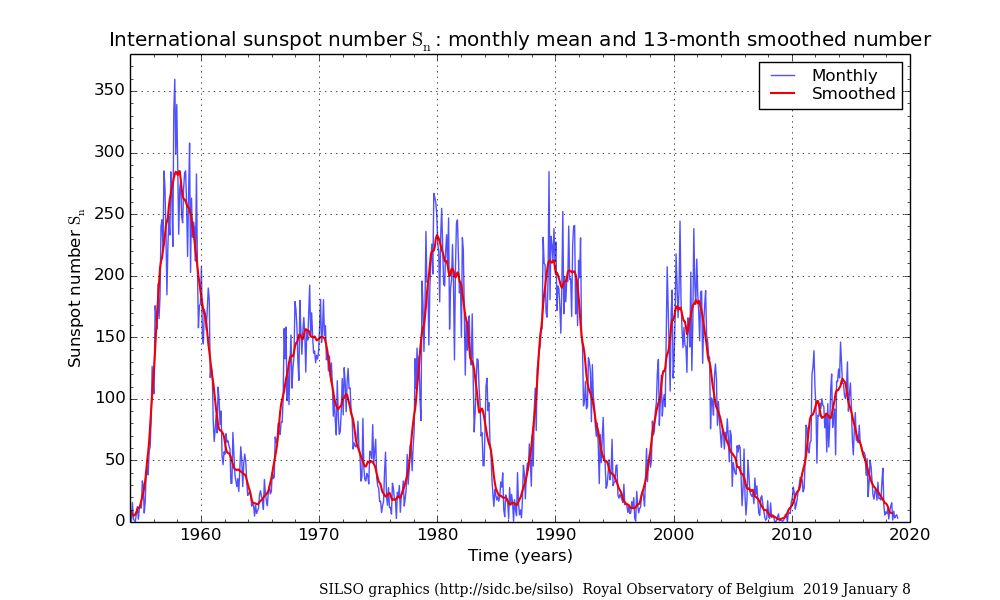 Poor us, we are now living the long low sunspots tail of the 24th solar cycle - few sunspots, low propagation… 
What we all wonder is: when the sunspots number is going to grow again? In other words: When is the new solar cycle going to begin? And, even more interesting: When is the propagation going to improve so that we could finally have DXing from our normal QTHs, with affordable power and antennas? To answer those questions, we get some help from the predictions published by prestigious research institutes.
Here following, I report two graphs, made available by the Royal Observatory of Belgium - Brussels - that show: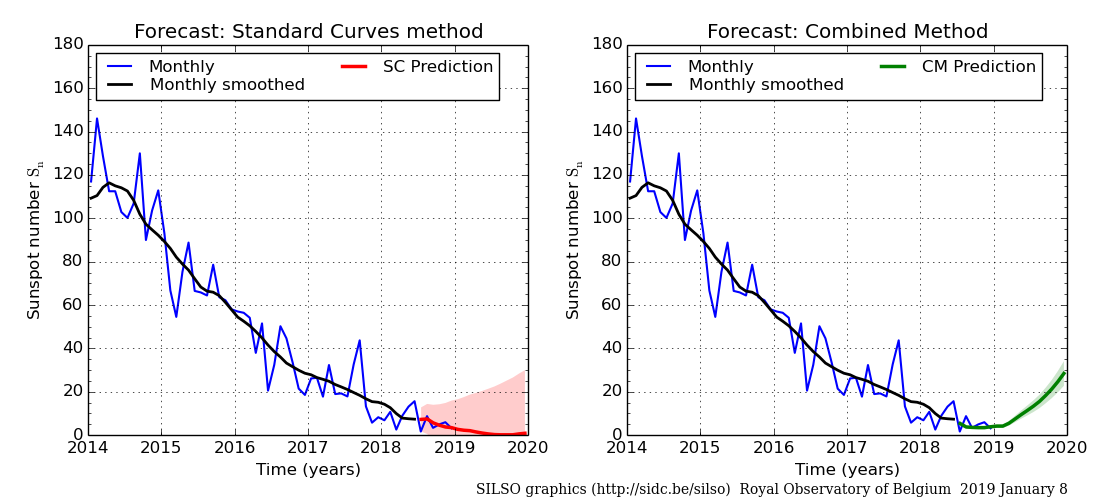 Above: predictions dated 2019 January 8; below predictions udatrd monthly. Credit: SILSO data/image, Royal Observatory of Belgium, Brussels.
Written by

ik1hge

Category: News
With great sadness I am reporting that, after a long fight against illness, on December 30th, 2018  Steve, G3TXQ passed away. Steve was, and still is a very popular radio amateur all over the world for various reasons. Here, I want to remind all of us his dramatic inprovement of hex beam antenna and his hard work about baluns.
His death is a tremendous loss to the world wide amateur radio community.
I offer my condolences to Steve's family.
Here following, the announcement appeared on Steve and his wife's website:
Written by

ik1hge

Category: Non categorizzato
Broken connector and damaged mic chord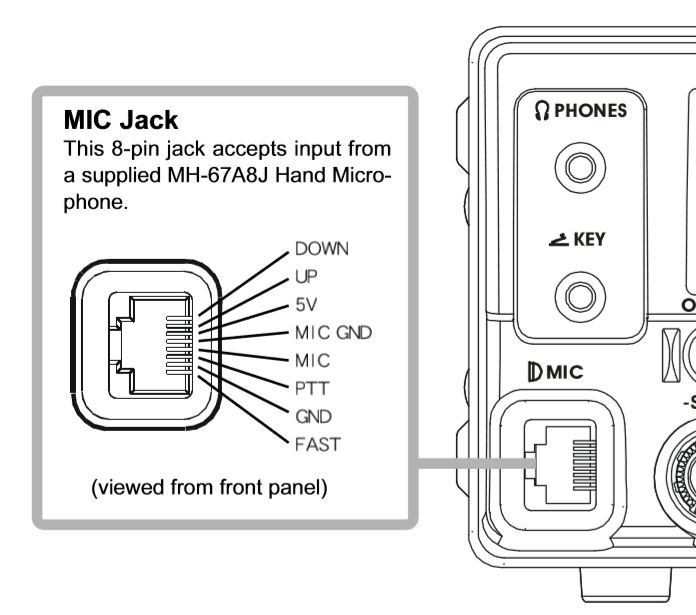 | | |
| --- | --- |
| Wire color | Function |
| Black | FAST |
| White | GND |
| Red | PTT |
| Yellow | MIC |
| Copper | MIC GND |
| Blue | 5V |
| Not connected | Up |
| Not connected | Down |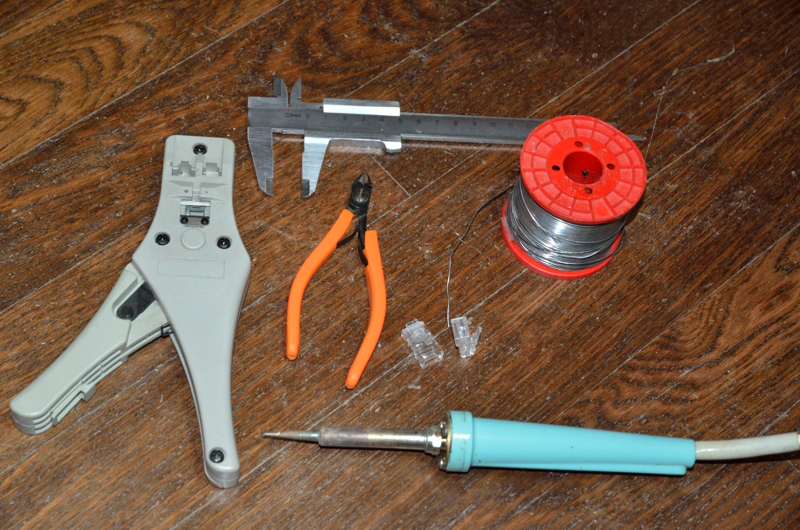 Needed tools:
Crimper for RJ45 modular connectors (very cheap in a DIY shop)
RJ45 connectors (I bought ten pieces for 90 Euro-cents in a DIY shop)
Cutter
A caliper or whatever you have to measure a length of 15 mm
Soldering iron
Soldering wire
Five minutes of time 
Remove the thick black sheeve for a length of 15 mm. Twist the bare copper wire to make it a little stiffer. You might want to add a very little drop of solder to its tip. Not too much because, if the wire becomes too hard, it won't be crimped. If you removed the connector hood from the cable, put it back where it was.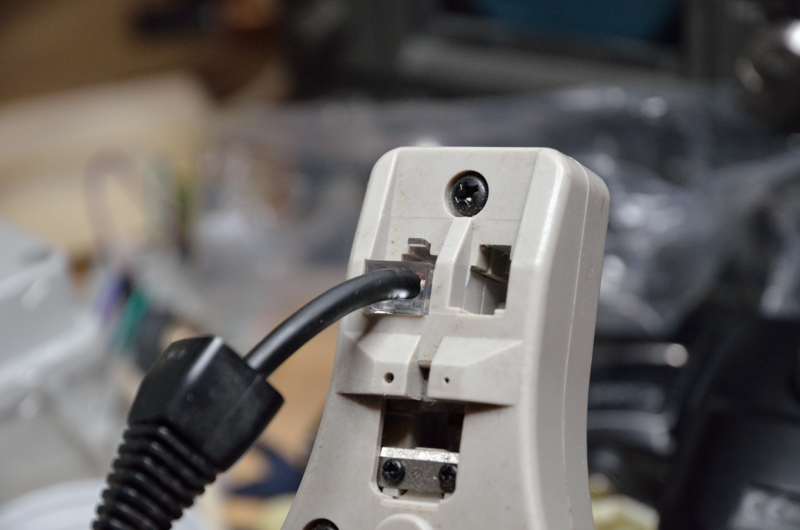 Insert the wires end into the receptacles of the RJ45 modular connector in the right order. Push them in so that their ends go all the way down, against the wall at the bottom of the connector. Insert the RJ45 connector into the crimper with the due care not to pull any of the wires off. Tighten the handles of the crimper… Release… That's it. Now plug the connector in, and test the microphone with your transceiver. If everything is ok, unplug, slide the hood along the cable so that the connector fits it precisely.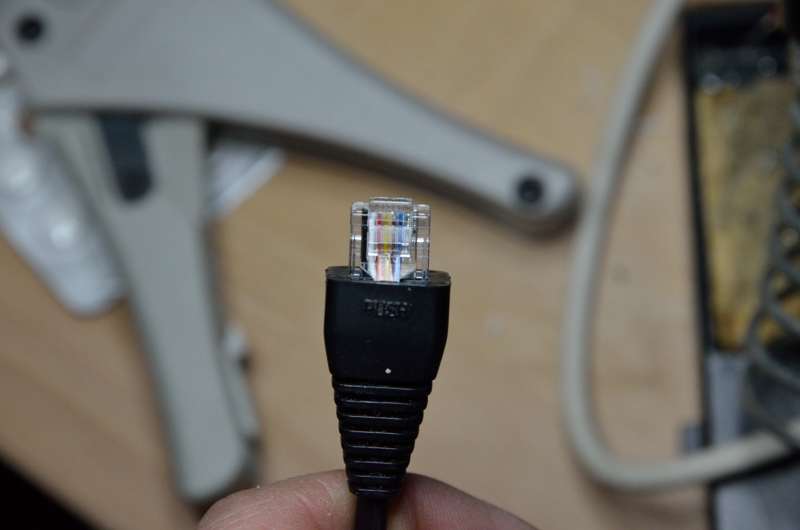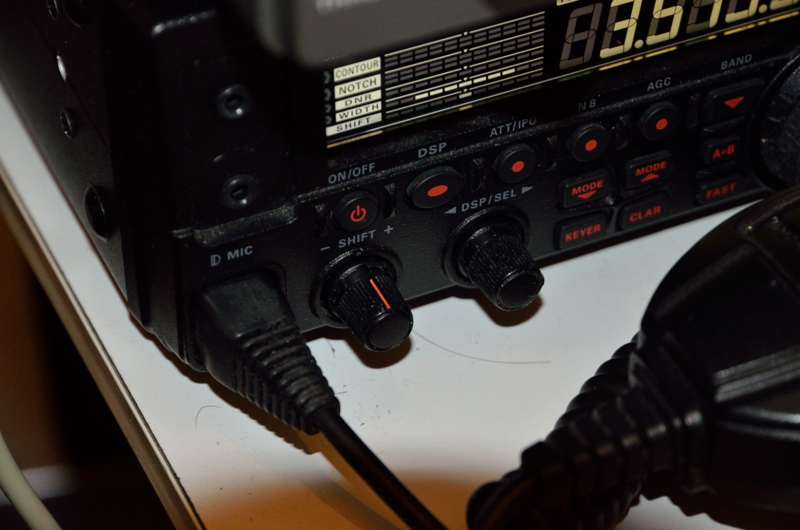 Done!
Enjoy amateur radio!
Source: ik1hge.com
For reproduction of text and images, cite ik1hge.com and provide backlink to this website.
Written by

ik1hge

Category: News
There we were. October 2009, operators in the radio shack Direzione Comando e Controllo, Guardia di Finanza.  Coppito (AQ). Greetings to my friends from Friuli Venezia Giulia (ARI Udine and Monfalcone, if I remember well) and to my friends from Piedmont, ARI Turin.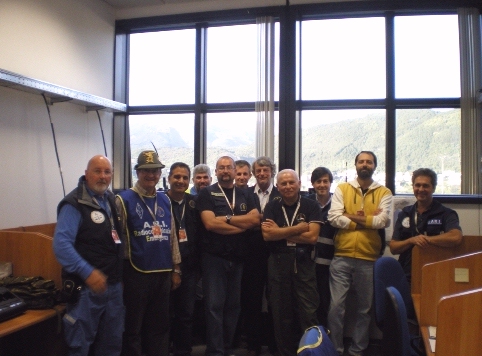 Visitors since 8/14/2018
---
2019-07-16