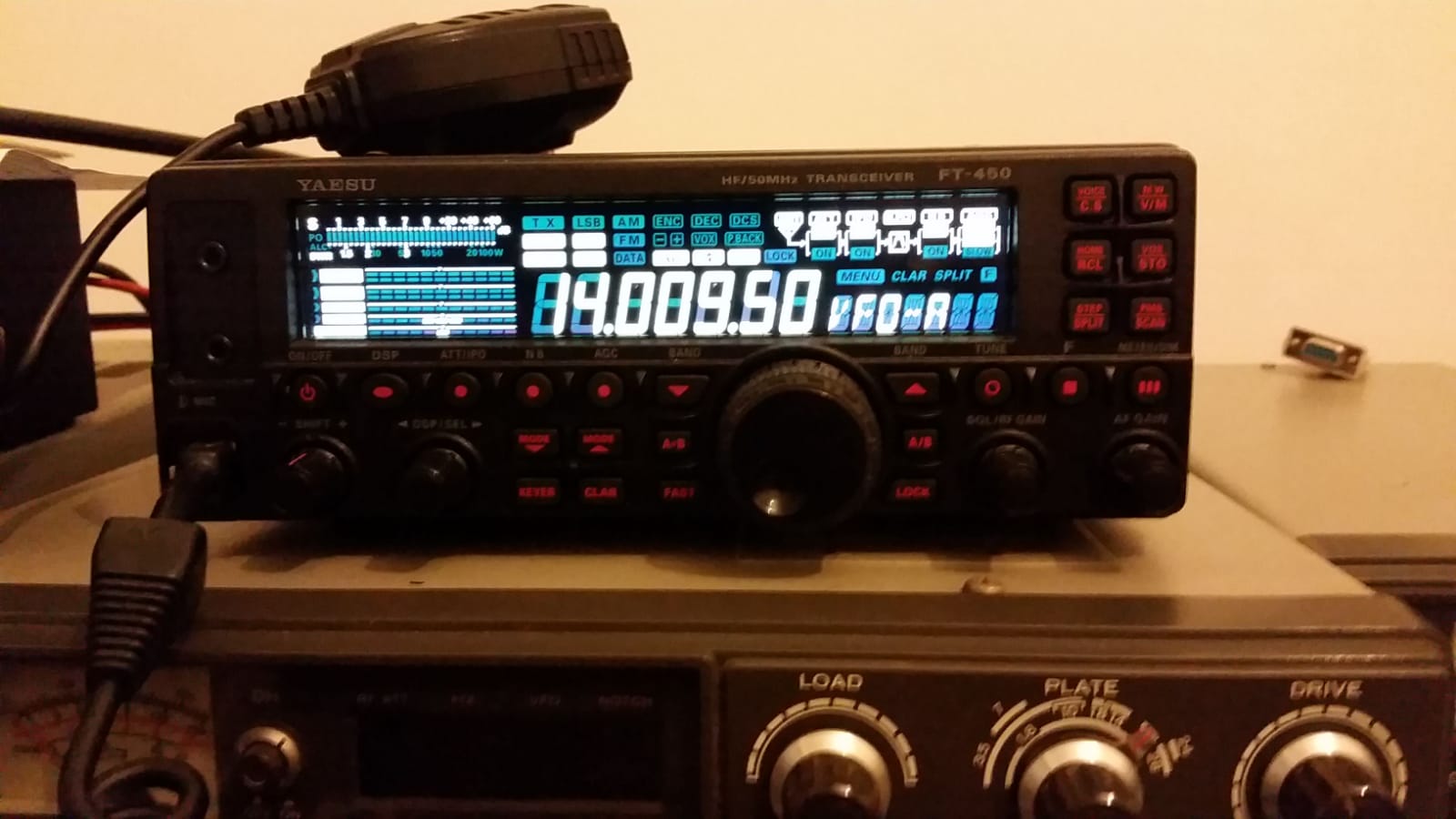 For sale Yaesu FT-450AT with manuals in English and Italian, and with original packaging. The equipment is dated 2008, I bought it as a second hand item on Aug 10th, 2018 because my own RTX was in maintenanace and I needed a radio for my holidays. I used it for three weeks, having a chance to test almost everything in the HF bands with a G5RV antenna, therefore I can say that, based on my experience, the RTX is perfectly workable and in very good aesthetical condition. It has an internal automatic antenna tuner that tunes up antennas mismatched up to SWR 1:3.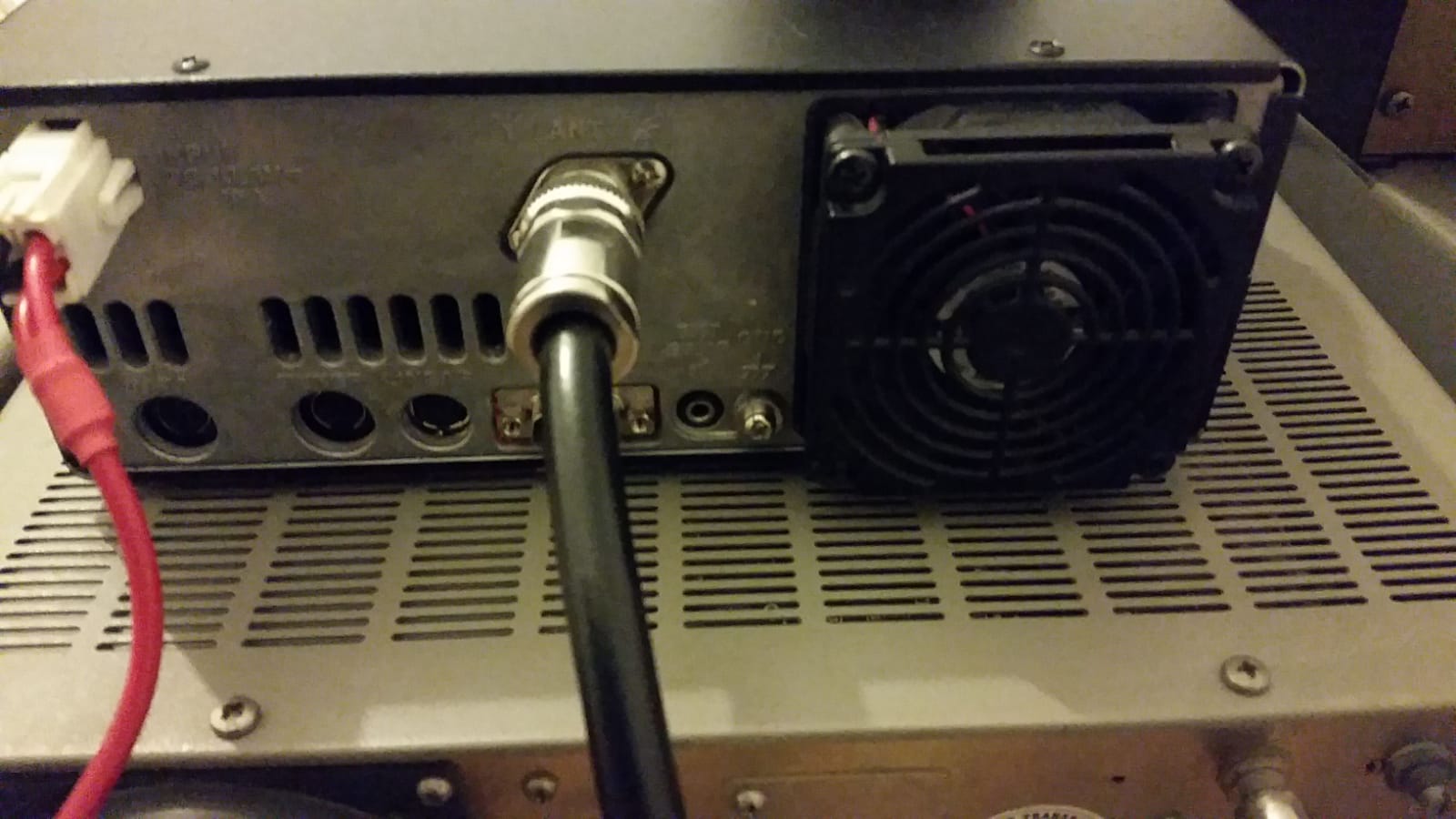 My request is Euro 380,00 plus shipping cost. The transceiver can be seen and tested in my home, in Susa Valley, close to Turin, Italy. I cannot offer any warranty but, the warranty offered by the shop where I bought the equipment should last three monts starting on Aug. 10, 2018.
I would also trade the radio with a Kenwood VFO-230 or Kenwood SM-220 with BS-8 option, in perfect condiztions. In both cases, I request a compensation to be negotiated.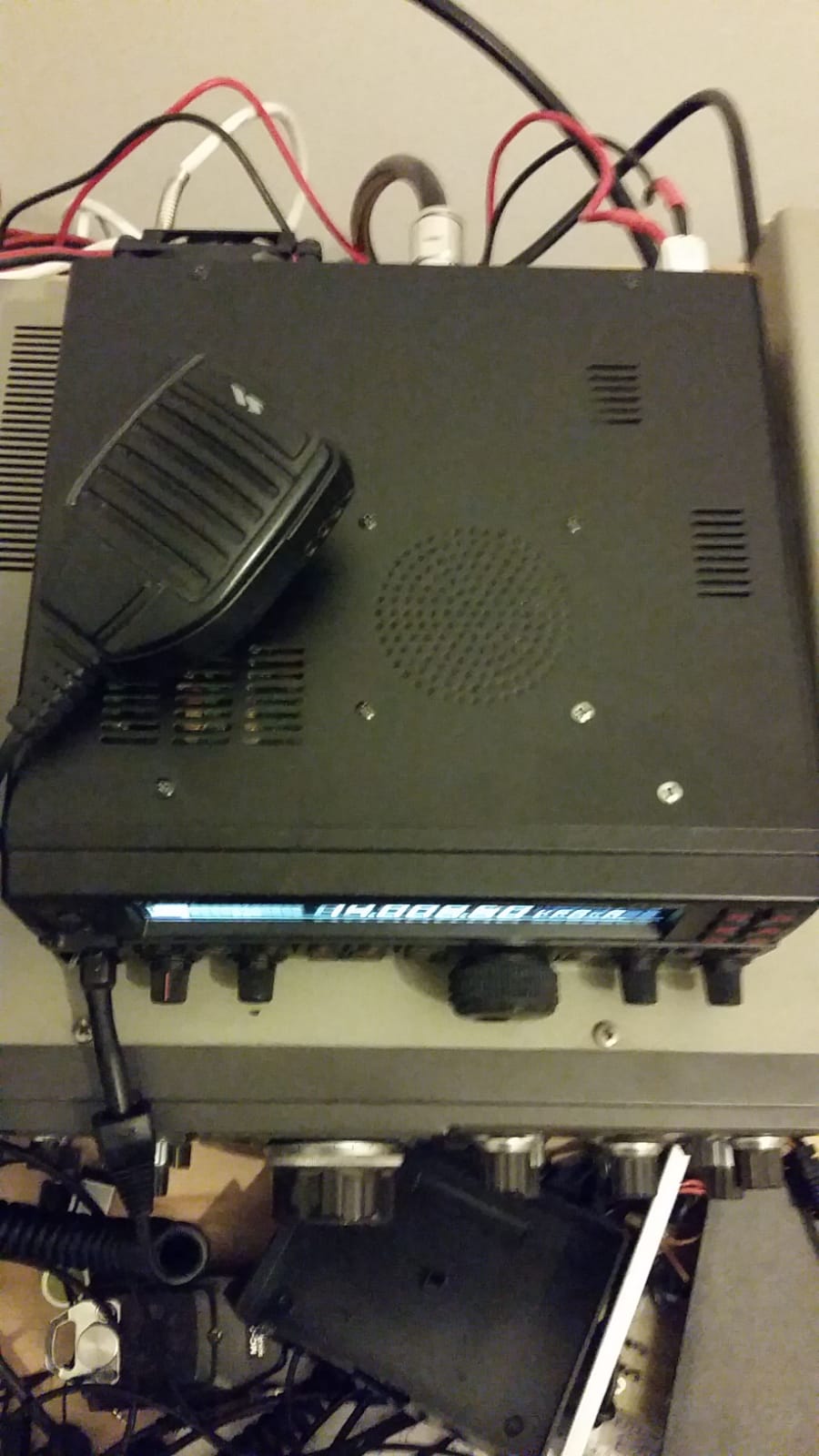 Contatct me through the "Contacts" page of this site (ik1hge.com). Don't forget to include your e-mail and phone number.
See the pictures here around.
P.S. The clerk of the shop where I bought the radio, put a short piece of heat shrink sleeve on the microphone wire because there is a little crack on the wire sleeve at about 5 mm from the connector. I have ordered a replacement mic cable that I can give you at the same price paid by me (may be 4 o 5 Euros, I don't remember...)